Converting your loft is one of the most effective and viable techniques of adding extra living and storage space to your home. As London homeowners, we are well aware that space is always limited. Whether you are a large family or a small growing family, the need for some additional space is always bound to arise. A loft conversion helps you negate the need of moving to a new home and also saves you the cost you'd incur with a house extension construction project.
The creation of extra space is the obvious benefit of loft conversions in London, however, there are other unforeseen opportunities and perks that you and your home stand to gain from a loft conversation.
New Loft Increases The Value Of Your Home
It goes without saying that the more space your home provides the more its value. Real estate experts are of the opinion that a loft conversation can increase your home's value by up to 23%. This is a high rate of return on investment considering the affordability of a professional loft conversion service. There is an endless list of creative ideas that you can add to the loft design to make it more appealing.
Adding more windows can help transform the loft into a room with a great view and more natural light, where a person can just relax and unwind. You can also convert the loft into a master bedroom ensuite, a study room or any type of room depending on your preference. The possibilities are endless. Potential buyers may be very impressed with what you've done with your loft and even choose to purchase the house at whichever price you set, helping you net a great profit. Using a loft conversion as a key selling point can greatly help you save time and money during a house sale.
You can even choose to rent out the converted loft and earn some extra cash every month. From a financial standpoint, a loft conversion is definitely worth every penny.
Loft Conversion Helps You Avoid The Hassle Of Moving Out
Moving to a new home is definitely expensive and can be very disruptive. There are a lot of legal and financial issues you have to deal with before acquiring a new property. Moreso, we all dread moving day, it is time-consuming and effort demanding. Comparing this struggle and a simple loft conversion, it only makes sense to the bill of a loft conversion.
Improves Energy Efficiency
A loft conversion also necessitates the repair of your roof if it has any issues that may affect the well being of your loft conversion. This includes ensuring that the roof is properly insulated. Insulation helps prevent loss of heat during the winter and also keeps your home cool during the hot summer days. Hence, less energy will be utilised to control your home's heating condition.
It Is Quick And Easy
When you are planning for a loft conversion, it necessary to choose a professional and reputable loft conversion company. Profession loft conversion service providers help make the task of converting your loft quick and also effortless. They are your best allies in making your dream loft conversions in London a reality. It is therefore important to consider factors such as experience, references and portfolio before choosing the best one for you.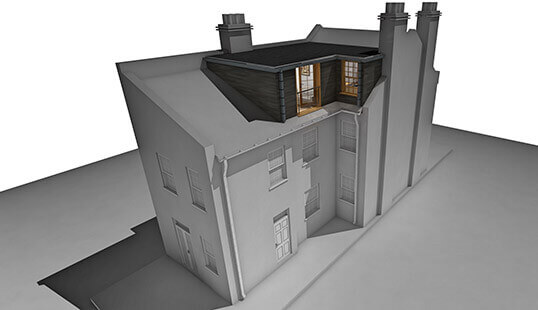 It's clear to see that there's a lot more to loft conversions than just the addition of extra space. The additional perks of having a loft conversion are definitely worth the expense and cannot be overlooked. Considering the high number of financial benefits of loft conversions, this home improvement isn't merely an upgrade but a worthy investment.